Back in the day a long long time ago in a galaxy far far away when magic filled the air yours truly had a female manager that was truth be told probably a little too nice for her job.
My manager once complained to her boss that she (my manager) had just arrived in her position and thus shouldn't be really held responsible for various projects sliding into "red" status or other critical team issues.
Her boss, also a woman, was less than sympathetic, stating that my boss' trial period ended when she took the job and that at this point and at her salary all anyone cared about was results. And the higher-ranking boss made it clear that she didn't want to hear any more self-serving complaints from my boss. Period. Was that expectation fair? Perhaps not.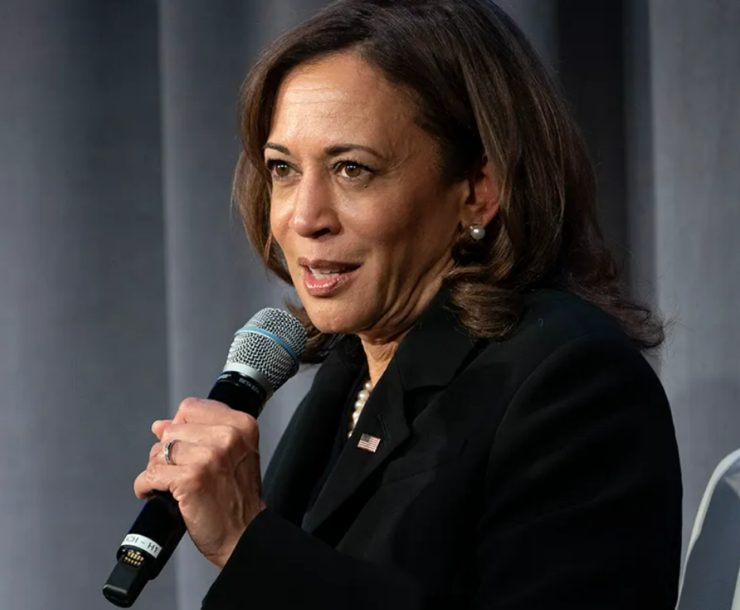 The team was in a bad way before my direct boss arrived. Was that expectation typical and accurate as to what stakeholders expect from those they have put into power? Absolutely.
I was reminded of that truism reading the latest NYT story with quotes, sourced and otherwise, from the supporters of VP Kamala Harris that generally claim that Harris is doing a great job and that she is the victim of a double standard because of her race and gender.

An early front-runner whose presidential ambitions fizzled amid a dysfunctional 2020 campaign, Ms. Harris was pulled onto the Biden ticket for her policy priorities that largely mirrored his, and her ability as a Black woman to bolster support with coalitions of voters he needed to win the presidency.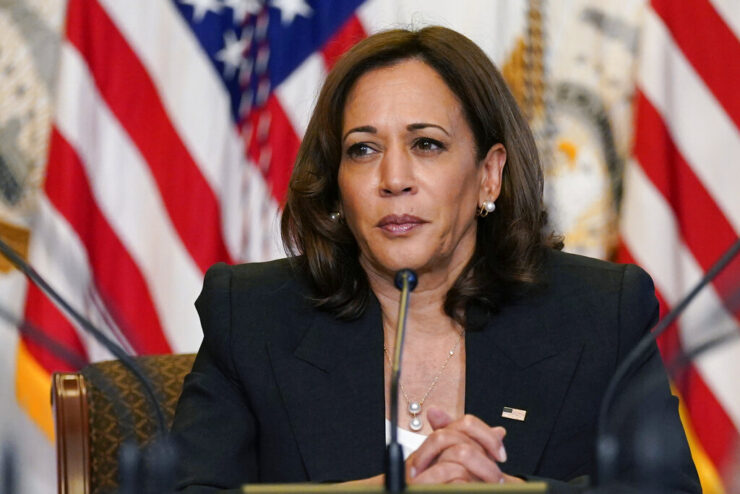 But according to interviews with more than two dozen White House officials, political allies, elected officials and former aides, Ms. Harris is still struggling to define herself in the Biden White House or meaningfully correct what she and her aides feel is an unfair perception that she is adrift in the job.

Representative Henry Cuellar, a moderate from Texas and one of the more prominent voices on border issues in the Democratic Party, said his experiences with Ms. Harris's team had been disappointing. 

When Mr. Cuellar heard Ms. Harris was traveling to the border in June, he had his staff call her office to offer help and advice for her visit. He never received a callback.

"I say this very respectfully to her: I moved on," Mr. Cuellar said. "She was tasked with that job, it doesn't look like she's very interested in this, so we are going to move on to other folks that work on this issue." In the future, Mr. Cuellar said he would go straight to the West Wing with his concerns on migration rather than the vice president's office. Of the White House, Mr. Cuellar said, "at least they talk to you."
What is the job of the Vice-President? It's to take over from the President in the case of disability or death. It's to vote to break ties in the Senate. Beyond that, it's really to do whatever the President tells you to do and make his Administration look good. As VP you're supposed to make people comfortable that you can take over in an emergency.
Unfortunately, as many of the powers and responsibilities of the Executive Branch are already defined and assigned to (and guarded by) various cabinets, the President himself, or the Chief of Staff, the day-to-day responsibilities of the Vice-President can be less than challenging or visible.
President Biden has assigned immigration and voting rights to VP Harris. Harris has made no progress on either front.
And Harris has seemingly shirked being too closely associated with either responsibility. One of her allies described her job assignments as trash, a representation she pointedly did not correct.

Faced with declining approval ratings, a series of staff departures and a drumbeat of criticism from Republicans and the conservative news media, she has turned to powerful confidantes, including Hillary Clinton, to help plot a path forward. 
Ms. Harris has privately told her allies that the news coverage of her would be different if she were any of her 48 predecessors, all of whom were white and male. She also has confided in them about the difficulties she is facing with the intractable issues in her portfolio, such as voting rights and the root causes of migration.
I think Harris is simply in over her head. Biden shouldn't have put Harris on the ticket. Biden was going to win California and Black women voters whether he had Harris as a running mate or not. There are not enough Indian women voters to have made a difference. I think Harris would have been more comfortable as Attorney General.
Remember that Harris ineptly euthanized her own Presidential campaign, dropping out before the first primary. Then and now, people who worked for or with Harris shared the same litany of complaints about Harris: a steadfast refusal to prepare, avoidance of responsibility, a toxic "mean girls" workplace, a tendency to blame others, and a general lack of organization.
People can change but I don't think adults, and particularly not adults at Harris' age, change too often.
Some of us crave the job title, the aura of power, the money, the corner office, but don't actually like doing what it takes to get that position or stay in it. It is what it is. Such folks should be honest with themselves.